How to block Fortnite? Are you looking for a solution? Then this guide will help you find the optimal ways to achieve it. Use this guide to help protect your kids from the effects of Fortnite.
Effective Ways to Limit or Block the Fortnite App on PC & Phone
It is a video game that can be played on multiple platforms such as PC, iPhone, Android devices etc. You can find this game under the title "Epic Games". This game is available for free. Currently, parents are looking for better ways to block Fortnite due to its dangerous effects on kids and teens. The idea of ​​the game is to save the world from zombie control. In this multiplayer app, you can interact, shoot and fight zombies together. Children and teens will learn a lot about weapons and other violent equipment while playing Fortnite. You can find over 100 players fighting zombies at once. The last player to survive the battle is the world saved. This game refers to the battlefield and is called Battle Royale'.
Why should parents care about Fortnite?
The danger behind Fortnite is violence. Children and teens kill, fight with swords, pistols, grenades etc and the whole environment simulates a war front. In this game, players can communicate which would lead to cyberbullying. Strangers at this center may use profanity and there is a chance for lewd conversations on this platform. If children and teens hear all these unnecessary words, it can ultimately affect their behavior.
It's high time for parents to get to know Fortnite and take the necessary steps to limit access to Fortnite. If the child and teen play the game often, it will cause a behavior change. A child's aggression increases gradually, even without his knowledge. The excitement of the game spurs them to wake up late at night to have fun on this platform. They will lose interest in studies and become addicted to it. Children under the age of 12 are immature to deal with this type of front-line wargame. As parents, you should take the perfect step to lock down Fortnite and overcome the major impact of this game.
How to block Fortnite on PC
Here are the steps to work with your browser settings to block Fortnite.
Step 1: Click on the browser icon and select "Tools". You can find the "Tools" option at the top right corner of your browser screen.
Step 2: In the "Tools" drop-down menu, select "Internet Options". This action pops up another new window.
Step 3: You need to click on the "Security" tab to continue the process. It is available next to the "general" tab.
Step 4: In this tab, select "Restricted Sites" under the tabs. It looks like an icon with a red circle and a stripe.
Step 5: In this window, you need to click the "Sites" button near the "Restricted Sites'
Here you need to add a Fortnite related web address to block its access. You can find the 'Epic Games' address on the screen above. Enter the address in the first text box and press the "Add" button to put it in the "Restricted Sites" list'.
When your child enters Fortnite's web address in that browser, they will be denied access in the blink of an eye. Your child will not be able to undo the browser settings. You can change your browser settings to permanently block access to Fortnite for your kids and teens.
In addition to the built-in browser settings, you can also try some parental control apps for PC to block Fortnite. These are some of the well-known tools to keep kids safe from online dangers.
This tool has two versions namely Free and Premium. You can use this software to restrict screen access, block games, websites, web filtering, etc. This software is only available for one device. This tool is compatible with Windows, Mac, Android, iOS, and kindle.
This tool has three main functions, namely filtering and blocking inappropriate websites, setting display time for kids, and finally showing real-time alerts to protect kids from strangers on this online platform. You can subscribe to this app for $ 50 per year.
This tool offers a separate kids viewer with all the necessary settings to keep your kids safe. In this browser, children will not be able to browse social media, addictive gaming sites, etc. This browser is intended only for children between three and eight years of age.
This tool is compatible with Windows, Mac, Android, iOS, Blackberry etc. Gives you a complete overview of your child's computer usage with accurate data. This app takes a screenshot of your child's internet activity at regular intervals and stores it in the cloud for later download. KidLogger provides all this data to the parents in the form of a report.
How to block Fortnite on phone
Wondershare offers its valued customers the best FamiSafe parental control app to overcome the threats of Fortnite. You can work wonders with this application. The FamiSafe parental control app helps a lot to control your child's access to Fortnite games.
Get a 3-day free trial from Google Play and App Store!
Web filtering
location tracking and geo-fencing
Report on blocking applications and activity in applications
Screen timeout and schedule
Detection of vulgar content and suspicious photos
How to install FamiSafe?
Please follow the steps below for a successful installation
Step 1: Visit the official website of the FamiSafe parental control app and download the correct version according to your needs.
Step 2: Create an account with FamiSafe by selecting the correct email ID and password
Step 3: Download this app and install it on your kid's gadget. Then log in to your FamiSafe account. Here you must enter your child's details. It's time to give the app the necessary permissions to access location, supervision, and administration on your child's gadget. This setting works fine on Android phones.
Step 4: If your child has an iOS device, after downloading FamiSafe, you must install the "Mobile Device Management" file to complete the settings in the FamiSafe app.
Connect your child's gadget to the phone and then start monitoring from the FamiSafe account dashboard.
Impressive features of the FamiSafe parental control app
With this feature, you can easily block access to Fortnite games for your child. The "Application Blocking" option in FamiSafe does this effectively. When you remotely block an app or website on your child's gadget, they lose control of access to the relevant apps and websites.
The FamiSafe parental control app allows you to set screen time for your child. By using this application, restrict access to dangerous games and websites. You can effectively restrict the use of Fortnite. When you set a screen timeout on your child's gadget, the screen will lock as soon as the set time has elapsed.
The FamiSafe app allows you to efficiently plan your child's daily activities. You can wisely set the time factor for reading, writing, playing, doing certain tasks, etc. With this app, kids will learn to manage their time.
Conclusion
Time to wrap up, instead of panicking over the dangerous online games, explore possible solutions to overcome them. The FamiSafe parental control app is one such effective solution that provides the best online platform for kids to learn, play, and connect safely with friends. It is a reliable application and many professionals and parents around the world rank this tool as the best online security software for intellectual kids.
Fortnite is one of the most successful games in recent years. The number of people involved in this game is amazing. Artists play Fortnite and even
What happens when you block someone on Fortnite?
When you block players from your Friends List or Search Bar, they won't be able to interact with you in any way. Well, I have to admit this is the bottom line: chances are you'll get matched with them in Battle Royale, for example.
In any case, blocking them will prevent them from further harassing you. But trolls, chair generals, leeches or disruptors will still lurk around the corner. What can you and I do about it? Before we answer that question, let's see how you can block it.
Many of you have posted asking how to lock Fortnite on your computer when it comes time to get the job done. Therefore, we have prepared a short article to start with. These instructions work on both Mac and Windows computers.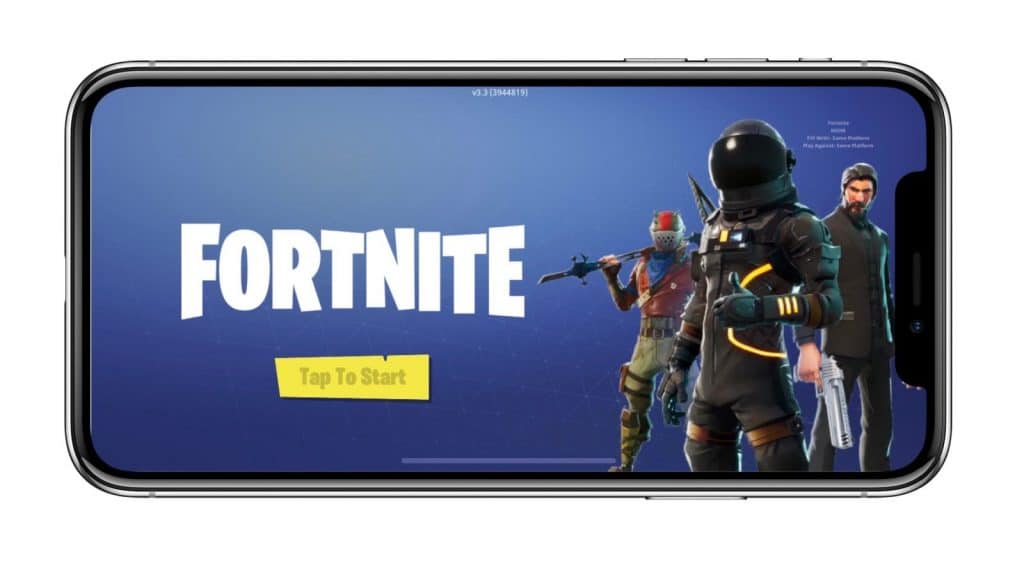 Step 1 – Download Freedom on your iOS and Android phones and tablets
First, you want to download the Freedom app on all the devices you want to lock Fortnite on. To do this, you can visit the iOS App Store or Google Play Store on your phone or use the links below.
Now that you've created your account and logged in, it's time to create your Fortnite block.
Step 2 – Create a Fortnite Block
After logging into your Freedom account on your phone or computer, the first thing you want to do is create a block list that includes Fornite. To do this, select Add Block List. Next, name your block list and then select Add Block. Finally, go to www.epicgames.com and tap Add.
Note: If you also want to block the Fortnite website or desktop application on your Mac or Windows computer, see the instructions above.
Step 3 – Start or schedule your Fortnite Block
Now that you've created your Fornite blocklist, it's time to decide when you want to block Fortnite.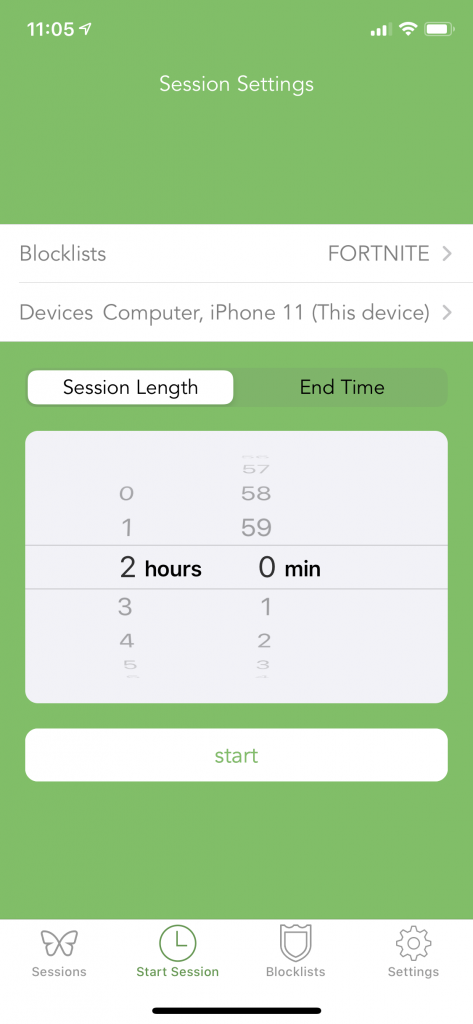 To start a Fortnite block session immediately, go to the Start Session tab and select the block list you just created. Then select all the devices you want to block Fortnite. Finally, select Session Length or Block Session End Time. Then, when you're ready, hit Start.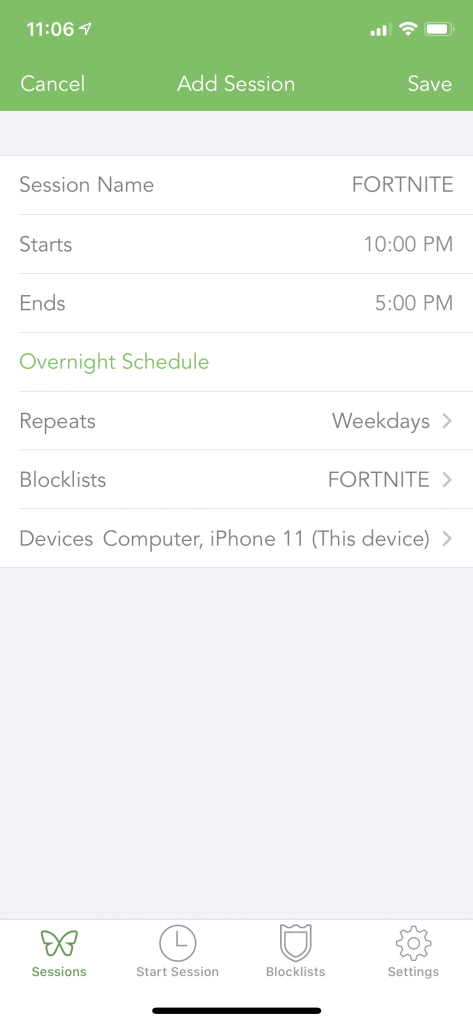 If you want to schedule a Fortnite block session for later or create a recurring block session, go to the Sessions tab and select Schedule session.
Then name your session and decide when it starts and ends. If you want to create a recurring block schedule, select the days on which the session should repeat.
Finally, select your Fortnite block list and devices you want to include. Then tap Save.
Fortnite is an extremely popular online multiplayer game, but one of the downsides is that sometimes younger people can spend a lot…
How To Block Fortnite On Your Router (Easy Steps)
Fortnite is an incredibly popular online multiplayer game, but one of its downsides is that sometimes younger people spend too much time on it, and as parents we have to block or restrict access so they can do other things they are supposed to do, like work home! Can this be done at the router level?
Unfortunately, it is quite difficult to only block Fortnite on game consoles; usually you have to block access for the entire console itself or at least limit access to certain hours each day. This means that the user cannot play any online games on that device at all, which is less precise but still gets the job done. The offline game may still be available.
Here are the general steps to do so:
Enter the router's IP address in any of the browser's address bar
The IP is often 192.168.0.1, 192.168.1.1, or 192.168.1.254
Enter administrator / password
Find MAC address filtering or access control settings
Enter the MAC address of the device
Select Deny or Block to restrict access
This device cannot connect to the router at this time.
However, this blocks all online games, not just Fortnite
Change router credentials to prevent unlocking.
Otherwise, there are also other ways to block all game traffic for certain consoles on the router (not just Fortnite) or at least set access time limits as different routers have different settings and some options may or may not be open to you depending on make and model.
Let's look at the different ways to more granularly lock the Fortnite app or the entire device on your router.
Logging Into Your Router
For non-technical users who are usually not used to messing around with router settings, let's first take some simple steps to actually access your router's settings to lock down certain devices or apps.
It's actually not the same as entering a Wi-Fi SSID / username and password to connect to your router and start using the internet. The router's credentials are actually different, but they show up along with the Wi-Fi credentials on the back of the router on a sticker somewhere.
It will look something like this:
When you find them, write them down. See our article on how to log in to your router remotely in the rare event that you don't have physical access to it to get your login credentials.
Once you've obtained your login credentials, simply open any browser (Opera, Safari, Firefox, etc.) on any device currently connected to your router's network via cable or Wi-Fi and follow these steps:
Log in to the router by entering its IP address (e.g. 192.168.0.1 or 192.168.1.1) in any browser on any device as long as it is connected to the router's Wi-Fi / LAN port.
Enter administrator and password in the pop-up windows – it will be somewhere on the router or on the Internet again.
This should introduce you to your router settings, from which you can try one of the options we'll cover below to block or restrict access to Fortnite and online gaming in general for a specific device on the network.
Option #1 – Blocking the Entire Gaming Console Itself on the Router (MAC Filtering)

This is an option available on some routers that is not as accurate as users want (Fortnite only locking) but instead simply blocks the entire device (e.g. PS4, Xbox) from accessing the router so it cannot access the router at all Internet to play anything online (not just Fortnite). For many readers whose kids spend too much time playing video games online, this could be a good enough option.
To do this, you must first find out the physical MAC address of the device which is like a unique identification code that is different for each device. For game consoles, you'll need to go to the internet / network settings menu and there will always be a menu that displays the MAC address.
For PS4 / PS5, just go to Settings… Network …… View connection status. A screen like this should appear:
Xbox game consoles actually have a specific menu to display the physical MAC address. Again, you can find this in Network / Internet Settings.
Take note of the LAN and Wi-Fi MAC addresses for the game console.
You can also sometimes determine which device is your game console by logging into your router and viewing a list of connected devices. Sometimes the name of the device (like John PS4) will give it away, but not always, so sometimes you have to dig into the console's menus to identify the MAC address.
Once you've obtained the MAC address of the device you want to block, do the following:
Log in to the router as described above using its IP address (usually 192.168.0.1 or 192.168.1.1), admin and password.
Once inside, find the list of connected devices by MAC address, under Devices / Wireless, and sort the devices you want to block on the network. Some devices are named (eg Mike's PS4) which makes this easier and often also tells you the type of device (eg Android, PC etc.). Usually, after a while, you can tell which devices are which.
See this definitive guide to finding the MAC address for any device to find out which device belongs to whom. Sometimes you can do this by eliminating by finding out which console is your game console by identifying the MAC address of everyone else on the network.
After resolving this problem, you look for MAC address filtering settings, often in the Wireless, Devices, Advanced, Security, or similar sections.
Select or enter the MAC address of the device (s) you want to run on the network and select the option Reject / Disable / Block
Save the settings and exit the router.
Disabled devices are now blocked from accessing this Wi-Fi network, so playing Fortnite online or any other game should be blocked.
Advanced users can work around this method, but it is a good basic step.
An example of a MAC address filtering page on a router. Enter MAC addresses and select reject or block to kick them out of Wi-Fi
Here are a few caveats to the MAC address filtering process:
It is available on many routers, but not all
To use it, you need the MAC address of the device you want to block. If you can't find it, see Option 3 below for using ports.
MAC address filtering can be bypassed by tech savvy users who know what they are doing (this is called "MAC address spoofing"). However, blocking children alone should be fine.
Be aware, however, that children try to get around this by connecting to other nearby Wi-Fi hotspots (neighbor Wi-Fi, hotspots, etc).
Also, keep in mind that playing other games offline may still be available. This method simply blocks the console from accessing the Internet through the router.
Option #2 – Setting Time Limits For Access For The Gaming Console
This is really often a variant of the above MAC address filtering option, because on some routers it is possible not to completely block access for the device, but only at certain time intervals.
However, different routers handle this setting differently; let's discuss some ways to enforce access timeouts for devices:
Scenario # 1 – on some routers this option is in the MAC address filtering option – after entering or selecting a device, you may see an option to "block / allow within a time frame" or something similar. So instead of locking your console all day, you only lock it every day during certain times (e.g between 7:00 p.m and 10:00 p.m.) that you can set.
Scenario # 2 – On other routers, there may be a specific option / menu for access control, parental settings or similar where you can restrict access to connected devices at certain times of the day. Look around your router's menus to see if you can find it if it's not in MAC address filtering.
Scenario # 3 – On other routers, you can also block / allow some ports used for games not completely, but again at certain times each day. We'll cover that in the next section.
Option #3 – Blocking Fortnite At The Router Level Using Ports

This is another more precise way to use router settings to block ports used by Fortnite to communicate with online servers, but as far as I know there's no way to separate Fortnite from other games as all games and consoles seem to use the same ports. Therefore, if you do this, you will block access to any online game on that console. Offline play in other games may still be available.
It's probably easier and faster to perform the MAC address filtering option above, but you can try this if you can't identify which MAC address is the gaming console on your home network.
Nevertheless, you can use the port settings to get the same result. Usually, ports are used for the opposite purpose of port forwarding where you actually allow unrestricted access to certain ports on your router to improve connectivity. However, on most routers, you can also block ports used by some games as well as open them to limit access.
To do this, look for the Ports or Port Forwarding section, often under Advanced or something similar. Then you can insert the TCP / UDP ports you want to allow or block and save the settings.
Here are the ports for Fortnite for different platforms:
Fortnite (general) – TCP 5222, 5795-5847; UDP 5222, 5795-5847
Fortnite (PS4 / PS5) – TCP 1935, 3478-3480; UDP 3074, 3478-3479
Fortnite (Xbox One / Xbox X) – TCP 3074; UDP 88, 500, 3074, 3544, 4500
Fortnite (Switch) – TCP 6667, 12400, 28910, 29900, 29901, 29920; UDP 1-65535
For your convenience, we provide links to the websites of the most popular UK and US ISPs: BT, Virgin Media, Comcast Xfinity, AT&T and Verizon Fios. On these pages, you can select your specific router model and follow the instructions on how to pass your game console to that router.
The general process of port forwarding is as follows, although each router has its own menus and settings:
Log in to the router as described above, using the IP format 192.168.xx and the admin password / password on the back of the router.
Go to "Advanced Settings" or similar.
Go to "Port Forwarding".
Add all TCP / UDP ports for Fortnite separately for the console as described above or at portforward.com. There is usually an "Add" button you click and you just add the port value to the appropriate fields for each port you want to forward.
However, instead of allowing or redirecting these ports, you are looking for an option to block or block in a timezone or similar. Again, it is not available on all routers.
Save the settings and reset the router.
The ultimate source of information on this is portforward.com, which has detailed tailored forward porting guidance for almost every make and model of router that exists.
Follow the general steps as in the video above but enter the correct ports for Fortnite listed above and BLOCK the ports instead of allowing them if your router settings allow it.
Sometimes you need to add port rules first under the Services / Ports list and then go to Firewall Services and you will see it has been added to the drop down list of applications. Something like that:
Add TCP / UDP Fornite ports as mentioned above naming them "Fornite 1/2/3" etc
2. When you add / apply them, you will create a list of non-standard ports, something like this:
3. Then you can select this created entry (name it "Fortnite TCP / UDP" or make it recognizable) and apply port blocking rules. Once added, it can appear in a drop-down menu like this:
Technically, you also need to add a specific gaming console IP address, but this opens up a whole new rabbit hole in setting static IP addresses for game consoles so that rules can be applied consistently to them. To avoid this, just block the ports for any / all IP addresses / ranges on your home network. It saves time and in almost all cases it will achieve what you want – complete blocking of Fortnite ports on your home network, regardless of the device.
Some routers even allow you to block on specific time windows, allowing for even more customization.
Unfortunately, it may not be possible to separate Fortnite from the console itself, as these ports are also used by the consoles themselves, not just for a specific Fortnite game. Consequently, you can block online access to all of the PS4 / PS5 / Xbox itself, no matter what games they are playing, as is the MAC filtering option.
In that case, you can try a compromise solution of restricting access to certain time limits or time windows each day as we discussed above.
Online gamer and home networking enthusiast. I enjoy creating articles that help people solve common home network problems.
Recent Posts
This is a frequently asked question on the home network. You may have an unwanted device on your home network, such as a hacker neighbor or simply a user that is using too much bandwidth or staying behind.