Let's take a look at how accurate GTA 5 is to portray the real city of Los Angeles.
The Real Landmarks Of Grand Theft Auto 5's Los Santos
Rockstar Games has made every effort to make the world of Grand Theft Auto 5 as detailed as possible. Technological advances since the release of GTA San Andreas have made it possible to map the real Los Angeles and the surrounding area with great detail and accuracy.
Walking the virtual streets of Los Santos may not be the same as an actual trip to LA, but it's the next best thing. Rockstar has gone into unbelievable detail as well, recreating much of the city, however, of course, some concessions had to be made.
The size was reduced enormously, the street plan simplified, and the landmarks had to be juggled to fit into a much smaller area while remaining more or less in the same place relative to each other. The shape of the city also had to be changed and the agglomeration around it wiped out, leaving Los Santos itself instead of the cluttered agglomeration of which Los Angeles is a part.
GTA 5 has a huge map that is much larger than its predecessors. Despite its size, the world can seem boring due to the lack of interesting locations.
Some of the GTA 5 buildings that should have had interiors
5) Airport Terminal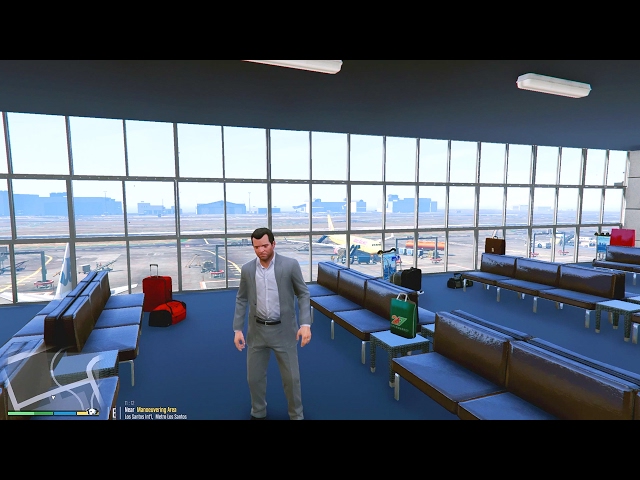 Although most of the airports in GTA games are available, this only applies to runways and hangars. The terminal is not available in GTA San Andreas.
The airport in GTA 5 was huge, with a total of three runways. However, the player cannot enter any buildings other than the small room in the second terminal. Due to the controversial No Russian mission in CoD: MW2, Rockstar may have hesitated to create interiors.
4) Shopping Malls and Restaurants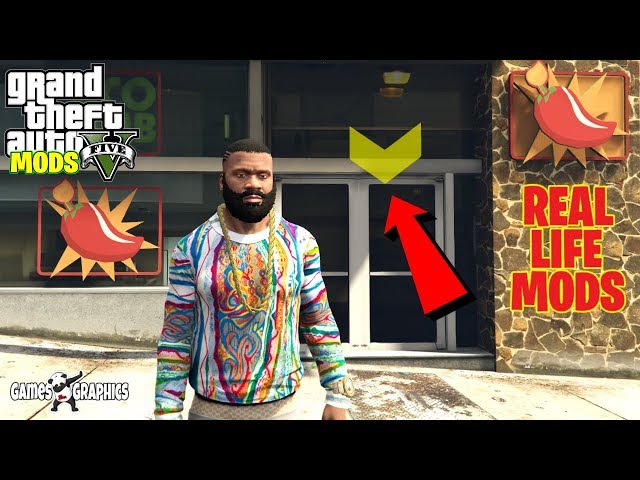 In the HD universe, it's hard to expect a new GTA game without some compromises compared to its predecessors. The ability to eat in restaurants, which was present in the previous two games, has been removed in GTA 5.
There are also numerous shopping centers in Los Santos that are completely inaccessible. The most enjoyable factor about GTA games is their realism. The fact that players are left with only an empty map with a few buildings to enter does not imitate realism.
3) Vinewood Casino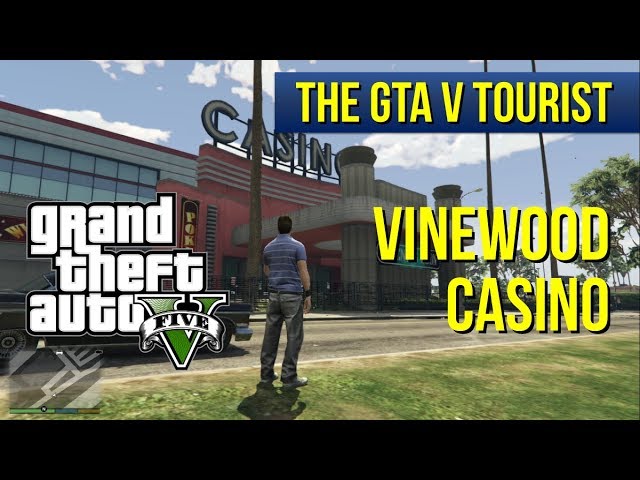 Vinewood Casino in GTA 5 is another location in the game that can be interesting. However, it is not available in the game and serves only as a showcase.
The Diamond Casino & Resort update has been replaced by the new available casino in GTA Online. However, it remains an unexplored location in a single-player game.
2) Galileo Observatory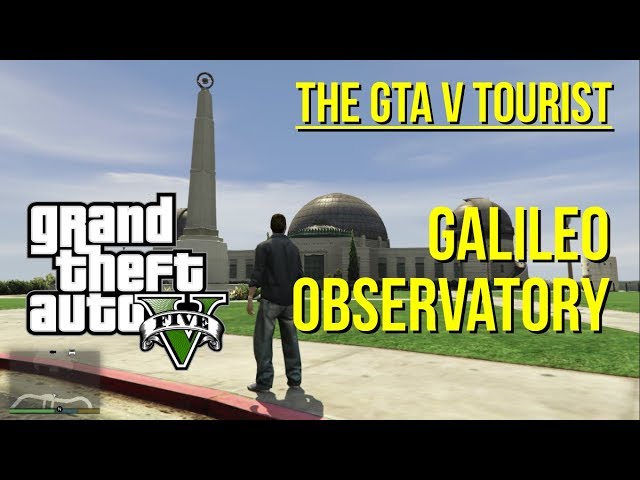 The Griffith Observatory is a famous Los Angeles landmark that has featured frequently in popular culture. While both GTA 5 and Mafia 2 have recreated this historic observatory, only one has made it available.
The Galileo Observatory in GTA 5 is completely inaccessible, which is quite disappointing. It had enormous potential to become a mission site just like in Mafia 2.
1) Bolingbroke Penitentiary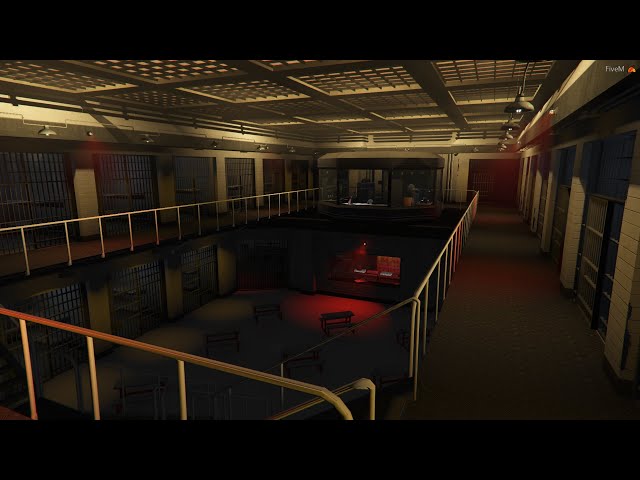 Another point where you can compare GTA 5 and Mafia 2 is that the latter contained an accessible prison while the former did not. Bolingbroke Prison in GTA 5 has an accessible practice yard and watchtowers.
Although it has no interior, players often use mods to get inside. There are also no missions on the prison grounds.
Visiting San Andreas: 8 True Movie Locations To Be Found In GTA 5 In the career of any freelance writer, there comes a time when he wonders if there is any way he could write off a new one
Sightseeing San Andreas: 8 Real World Movie Locations You Can Find In GTA 5
There comes a time in the career of every freelance writer when he wonders if there is any way he could write off a new Grand Theft Auto at the company's expense. Today is my day because not only did I justify buying this extremely brutal, ultra-fun game, but also spent the entire afternoon hanging around it while being technically able to call it work.
You see, the GTA map is so similar to LA that I was wondering if it would be possible to do the same kind of tour for movie nerds as you would in a real city.
The answer is yes, and now I will take you through my experience.
8. The Police Station From Beverly Hills Cop
Obviously, my first stop was to see where the Beverly Hills Police hold their scum that coincidentally is town hall in real life. It is located south of Santa Monica Blvd – in the game, it is a location in the luxurious Rockford Hills. See for yourself:
This is one of the many maps you will see on this trip, so feel free to follow along.
7. The Church From A Star Is Born
It's time for a bit of old Hollywood, and nothing's more classic than a 1954 musical starring Judy Garland. I lost my bicycle, grabbed the canister, and headed for the oldest church in Beverly Hills, the Church of the Good Shepherd.
A spitting image of its real-life counterpart, the church was the scene of the film's funeral scene, and it is surprisingly harder to set fire to it than you might think.
6. The LA Coliseum From The Last Boy Scout (And Like 50 Other Films)
While it's like a ton of other movies and shows that have been shot here – no movie fits the fucking attitude of GTA like Bruce Willis' symphony The Last Boy Scout. This movie is so gray that when I put the DVD my player had a drinking problem. Of course – my DVD player is having a hard time; just caught my Playstation fucking his wife.
In any case, in the GTA Los Angeles Memorial Coliseum, it magically turns into the Maze Bank Arena in southern Los Santos. As you can see above, I had a little trouble getting through security.
5. The Hotel From True Lies
Of course we're going to visit the hotel with True Lies – how could we not? Fictionally located in the center of Los Santos, this is the stark digital equivalent of the Westin Bonaventure Hotel you'll want to look for.
Along with replacing Washington's ascent (which is a ridiculous concept, by the way), this is the hotel where Arnie's horse releases him. It's also where blatant action movies such as Nick of Time, Hard to Kill, and Escape From LA were filmed. So this is a biggie for anyone who wants to hit fools.
4. Salvation Mountain From Into The Wild
I have a fairly strict rule of thumb against anything Kristen Stewart presents and her boring, expressionless existence. I don't understand – it's like looking at Medusa through the blinds or something. In any case, I am raising her because her scene in this movie shows the terrifying Mountain of Salvation – an art part near Slab City, California, and Senora National Park in GTA.
Mocked at the new GTA, I find this area of ​​the map extremely handy for shooting car engines without people messing around with it too much.
3. The LA River Where Everything Was Filmed
Better not expect a map of this; if you can't find it in Los Santos, you should probably just give up playing video games. Quite a perfect copy of a real life location where movies such as Terminator 2, Last Action Hero, Break on Point, Drive, Gone in 60 Seconds, Chinatown and the Italian Job were filmed – you can grab the nearest truck and drive to your heart's content down this a concrete slab of nothingness.
Or better yet, if you can find the space shuttle, land it here ala The Core. Also, if you can find a space shuttle in GTA, please email me.
2. Nakatomi Plaza From Die Hard
The best part of my daily commute to LA was handing over this gem as I drive to work. It's magical – like seeing Old Faithful erupt for the first time in your life, but every day. Sometimes I would just drive up to it and look up, thinking it was the last thing Hans Gruber had ever seen. And now it's in GTA like no other than Weasel Plaza – a joke you'll only hear when you know the real building is the Fox Plaza in Century City.
1. Griffith Observatory, Place Of Robots And James Dean
Once again, if you can't find the only giant observatory in the game then you just don't deserve a visit. You, too, would have missed it, because here was the first time we saw the Robot Terminator lead his naked ass out of a bubble of time to kill punk rock Bill Paxton. It's also where the Transformers landed and James Dean had the famous knife fight in Rebel Without a Cause. So clearly if you come here you have to stab at least one person otherwise it won't count as a proper visit. It doubles in the game.
And that's all. As the day and my trip began to end with the sun, I watched the city with silent reflection. Hope you will do the same.
What other famous movie relics are in the game? I know for a fact that I missed a few, such as the hotel from Ghostbusters. Can you find it?
Rockstar Games has always paid impeccable attention to detail in their games, trying to make their world look as realistic and alive as possible.
All three of these buildings are clearly visible in GTA Online as two of them (Maze Bank West and Del Pierro Heights) are used as the executive offices of the player's organization, while players can purchase an apartment in Eclipse Towers to use as a hideout.
Maze Bank West was inspired by 401 Wilshire Blvd in Santa Monica, California, and Del Pierro Heights was inspired by the Searise Office Tower, also in Santa Monica.
The Eclipse Towers building was inspired by a 31-story apartment building called Sierra Towers in Hollywood, California.
These sites are almost completely indistinguishable from their real counterparts. However, this isn't the first time a videogame has featured real-world locations as Marvel's Spider-Man is well known for recreating an almost real New York City, and Rockstar's approach to the same formula isn't unimpressive either, or whether it's new to them concept as Grand Theft Auto: Vice City and Grand Theft Auto 3 and IV were based on Miami and New York respectively.